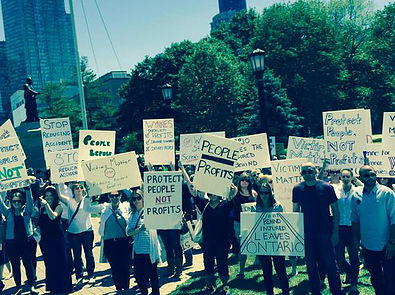 The Disability Network is a new world wide online television network for people with disabilities. I had the wonderful opportunity to be a guest on "Let's Chat" with Jay Stoyan. It may be seen here: http://tdntv.ca/#
The Disability Network officially launches July 5 at Youth Day in Toronto. Looking forward to some great programming in September!
Hamilton Health Sciences Conference 2015
The Hamilton Health Sciences Conference was a great success! Here are some pictures from the event.
The "Stop Reducing Accident Benefits" Petition (#ABPetition on Twitter) which started last Friday has reached over 300 signatures.
We're asking Finance Minister Charles Sousa and Ontario MPPs to abandon the proposed changes. We will be delivering this petition to all of the MPPs in Ontario.
If you haven't already, we ask that you please sign the petition and by doing so advocate on behalf of all Ontarians. Also please pass on to family, friends, and colleagues. A sincere thank you to those of you who already have.
The petition is on behalf of all supporters. Anyone interested is welcome to join. Together we can truly make a difference.